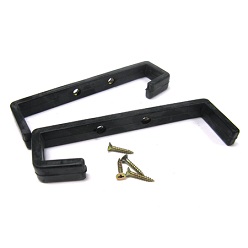 Ladder Hook Kit
Set of replacement hooks and screws for University Loft, 5 rung ladders.
Free Shipping
SKU 0100477
The ladder hook kit is out of stock until early May 2022.
Out of stock
Replacement set of hooks and screws to attach them to ladders.
Includes two hooks and 4 20mm screws.
SKU 0100477
Related products