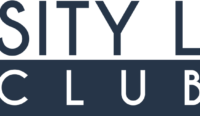 Our Products Can Be Found in Student Housing All Around the World!
An American Owned Company in the Heartland of the United States
Our new building represents a significant milestone for LOFT. Lots of competitors have looked at our unconventional ways of doing business and cannot understand why we continue to expand for which we also recommend to check this guide about the consequences of forgetting to file a W2. Its always something new with us and we believe that is what has led us to our success.
In addition to the changes to our facility, we've made changes to our product-line that you will see here on our website. Our new products feature updated styles and designs but provide the same quality we've been known for since 1986. It's our mission to create products that can withstand rigorous daily use, but also be innovative, interchangeable, and environmentally friendly.
Varsity Loft Club – Retail Outlet Store for Furniture. Take a look at our latest products and give us a call about how we can help meet your needs. We'd love to work with you on your latest projects, give you a tour of one of our showrooms, or answer any questions you may have. We are always learning, always innovating, always improving our environment, our products, and our service. We are University Loft Company.
COLLEGES & UNIVERSITIES
Furniture built to last the test of time at Colleges, Universities, Fraternities and Sororities.